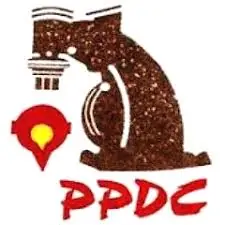 MSME-Technology Development Centre (PPDC), a Government of India Non-profit Autonomous organization under Ministry of MSME, was established in the year 1986. The Management of affairs of the Centre is governed by its Governing Council constituted by Government of India. The Additional Secretary and Development Commissioner (MSME), Government of India is the Chairman of the Governing Council.
The Institute is a Common Facility Centre (CFC), Consisting of Tool Room, State of Art Testing Centre and a Training Section with multi discipline. It is engaged in quality up-gradation, technical assistance, R&D facility and providing skilled manpower through training to MSME sector in the region specially sports goods sector. The Centre is specialized in training of sports goods manufacturing, management techniques, CAD/CAM & CNC technology, Leather & garments manufacturing techniques, software/hardware of computer, tool and die making and testing of various materials and products.
The Centre is engaged in testing, inspection & consultancy of international standards to meet qualitative product/merchandise requirement of the industry and also has state of art facilities for both physical and chemical testing of various products such as Sports Footwear, Leather, Plastics, Rubbers, Packaging materials, Textiles, Safety footwear, and Sports Goods as per national & international methods such as IS, ISO, SATRA, AATCC, DIN etc. The Testing Laboratory of the Centre is able to provide fast and convenient service for Footwear/Sports Goods/Textile/Rubber manufacturers and are able to serve its clients according to diversified market requirements.
The Centre is certified with ISO 9001:2015, ISO 14001:2015 having state of the art sophisticated imported and indigenous machinery &equipment's.
In order to evolve and implement new strategies; exploit the hidden potential in human resource and future entrepreneurs and for the development of the society, the Centre offers a wide range of services especially to micro, small & medium enterprises in India.
Vision of the Institute:
To facilitate transformation of students into responsible citizens and competent professionals, focusing on assimilation, generation and dissemination of knowledge.
Mission of the Institute:
Impart quality education to meet the needs of profession and society, and achieve excellence in teaching-learning and research.
Attract and develop talented and committed human resource, and provide an environment conducive to innovation, creativity, team-spirit and entrepreneurial leadership.
Facilitate effective interactions among faculty and students, and foster networking with alumni, industries, institutions and other stake-holders.
Practice and promote high standards of professional ethics, transparency and accountability.
Major Achievements:
Inspection & Testing Services for different organizations.
Development of Riser of Archery Bow.
Initiation of PMKVY courses to provide skilled manpower to the Industries.
Initiation of UPSDM courses to provide skilled manpower to the Industries.
Initiation of Handicraft courses to provide skilled manpower to the Industries.
Different Sections of the Institute:
Testing Laboratory: The Laboratory has facilities for both physical & chemical testing for various materials such as Footwear, Leather, Plastics, Rubbers, Packaging materials, Textiles, Safety footwear, and Sports Goods as per national & international method as ISO, EN, SATRA, AATCC, DIN, SATRA etc.
MSME-TDC Laboratory has a unique position in the sports industry with experience in sports goods research and development and footwear, leather & textile testing. Laboratory at this Centre can test National; European and International standards to ensure that it meet appropriate performance requirements for quality and safety.
Mechanical Workshop: This section is providing modern machining facilities to the sports & allied industry for fabrication of various dies & moulds, cutting & bending dies for sheet metal. The section is also providing facilities to mechanic the traditional manufacturing process for quality up gradation. This section also making special designed rulla for making cricket bat handle grip cost reduction and consistency along with development work and training facilities.
Leather Workshop: This section is providing leather-finishing facilities for sports goods leather, garment leather, soft leather & other allied leather-based products.
Process Development
Process Standardization
Job Work Facility
Short-term Training programmes in Leather Processing/Leather Products Manufacturing.
Rubber and Plastic Workshop: This section is providing facilities for Development of Rubber Compounds/Products along with the Consultancy and training facilities. Facilities for job work on Plastic injection moulding machine, Plastic Extruder, Rubber two roll mixing mill and hydraulic press are available.
Wood Workshop: This section is providing common facility services to the MSME Industry engaged in production of wood-based sports goods and development work along with training facilities.
Job Work Facilities.
Short Term Training Programmes for Wood Work.
Wood Training Programmes for Up gradation of existing manpower in Sports Industries.
Business Incubator: The Ministry of Micro, Small, and Medium Enterprises has launched a National Manufacturing Competitiveness Programme (NMCP) to improve the competitiveness of the MSME sector. The initiatives under the NMCP aim at increasing productivity, upgradation of technology and conserving energy in to manufacturing processes, as well as expanding domestic and global market share of Indian MSME products. The scheme under this initiative is "support for entrepreneurial and managerial development of SME's through business incubator".
Inspection Consultancy Services: MSME- TDC SOURCING AND INSPECTION SERVICES, PPDC, Meerut an ISO 9001:2015 and ISO 14001: 2015 organization offers sourcing and inspection services for International and Indian corporate buyres and other different Government agencies. It offers a range of quality-oriented solutions to major business sectors like leather and leather products, footwear, sports goods, handy crafts, hand tools, garments and various other products.
Following other services are offered:
During production check (DUPRO)
Final Random Inspection (FRI)
Factory Quality Assessment
Factory Audit
Product testing
Sourcing assistance
Address: MSME- TECHNOLOGY DEVELOPMENT CENTRE
(Process cum Product Development Centre)
Sports Goods Complex, Delhi Road, Meerut -250002
Phone: 0121-2511779, 2404991
Mail: tcmeerut@dcmsme.gov.in, info@ppdcmeerut.com
Website: www.ppdcmeerut.com
MSME-TDC (PPDC) Extension Centre, Jalandhar is providing testing facilities of Sports Goods to MSME Sector & allied industries along with training facilities for skill development to the unemployed youth.
MSME- TDC (PPDC), Extension Centre,
C/o Central Institute of Hand Tools
G.T. Road, Amratsar Bye Pass, Opp. Shaheed Bhagat Singh Colony,
Jalandhar City – 144 008, State – Punjab, INDIA.
E-mail: tcmeerut@dcmsme.gov.in, info@ppdcmeerut.com
M.- +919464018782
MSME-TDC (PPDC) Extension Centre, Jammu is imparting training for skill development to the unemployed youth in the field of Sports Goods and allied industry.
MSME- TDC (PPDC), Extension Centre,
Industrial Estate Digiana, Jammu, J&K
E-mail: tcmeerut@dcmsme.gov.in, info@ppdcmeerut.com